Evansville Restorative Dentistry
Helping You Regain Your Smile
Many patients put off much-needed restorative work for a variety of reasons: scheduling problems, not enough time, fear, and the list goes on.
At Babb Dentistry, we are here to help! We offer Evansville restorative dentistry services including fillings, crowns, bridges, and other treatments in order to bring your smile back to optimal health.
Need a custom restoration? No problem! We work with world-renowned dental labs for custom restoration fabrication for all of our patient's "unique-to-them" needs.
It's time to take the leap and take care of your most valuable asset. Connect with us to schedule a restorative consultation!
Schedule Appointment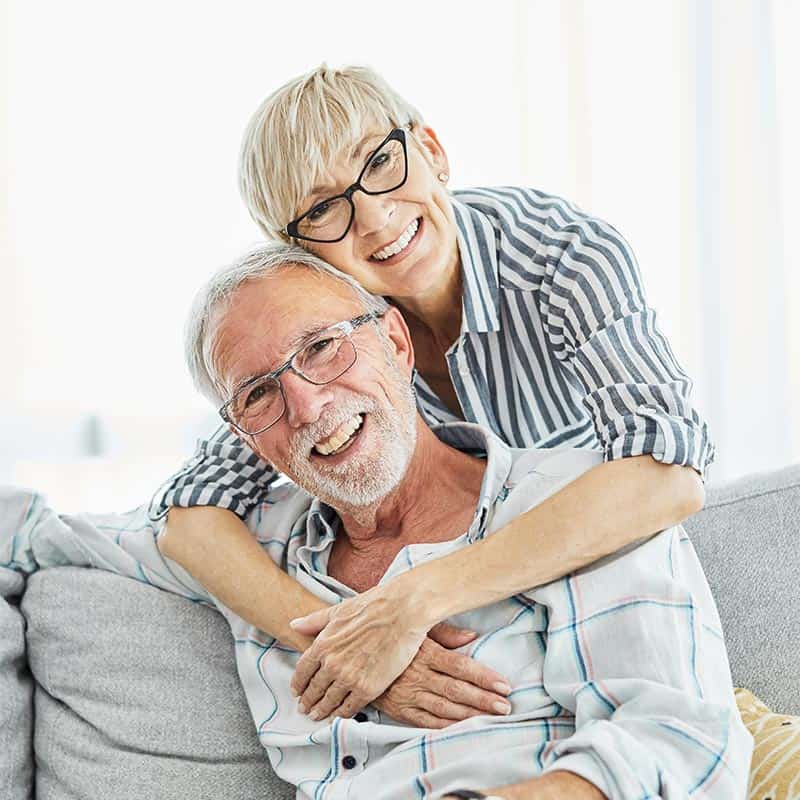 Dental Fillings
Are you suffering from cavity pain? If so, we can help.
When it comes to dental fillings, our team will go in and gently remove the decay and fill it in with a durable, tooth-colored dental filling in Evansville, Newburgh, and the surrounding area. (We've been proud to offer metal-free dental fillings many years!)
Porcelain Inlays & Onlays
If you have decay that's too severe for a dental filling, we may recommend that you receive a porcelain inlay or onlay instead.
The difference between the two is that an inlay covers the area between your tooth's cusp while an onlay covers the cusps of your tooth as well!
Crowns & Bridges
Have a smile full of gaps? You may want to consider getting dental crowns or a bridge!
With this durable treatment, the crown will act as an "anchor" for the dental bridge to attach to. At our office, we partner with exceptional labs across the U.S. for restoration customization for each patient!
Dentures & Partial Dentures
Having multiple teeth missing can affect your confidence, ability to eat, and your overall oral health.
Luckily, we offer both full dentures and partial dentures in Evansville for those who are looking for a strong tooth replacement option customized to their unique mouth. Give us a call today to learn more!
Dental Technology
Having the latest in advanced dental technology ties into our philosophy of care!
Our Intra-oral scanner allows us to take digital 3D pictures of your mouth, eliminating the need for the trays and the gooey material used make traditional impressions, and by using digital x-rays, CBCT (3D imaging), and other technology, we're able to provide patients with exceptional restorative dentistry through a practice they've grown to trust and love.