Tri-state Clear Aligners
Teeth Straightening in Evansville
At Babb Dentistry, we know how important it is to be able to show off your smile. We also know that sometimes straightening your teeth can take a long time and feel like a hassle—especially if you don't want to wear metal brackets.
That's why we offer a variety of clear aligner options that are perfect for adults who want the best possible results without having to wait years for their ideal smile.
Considering getting clear aligners in Evansville? Give us a call today to set up a consultation to get steps closer to the smile of your dreams!
Schedule Appointment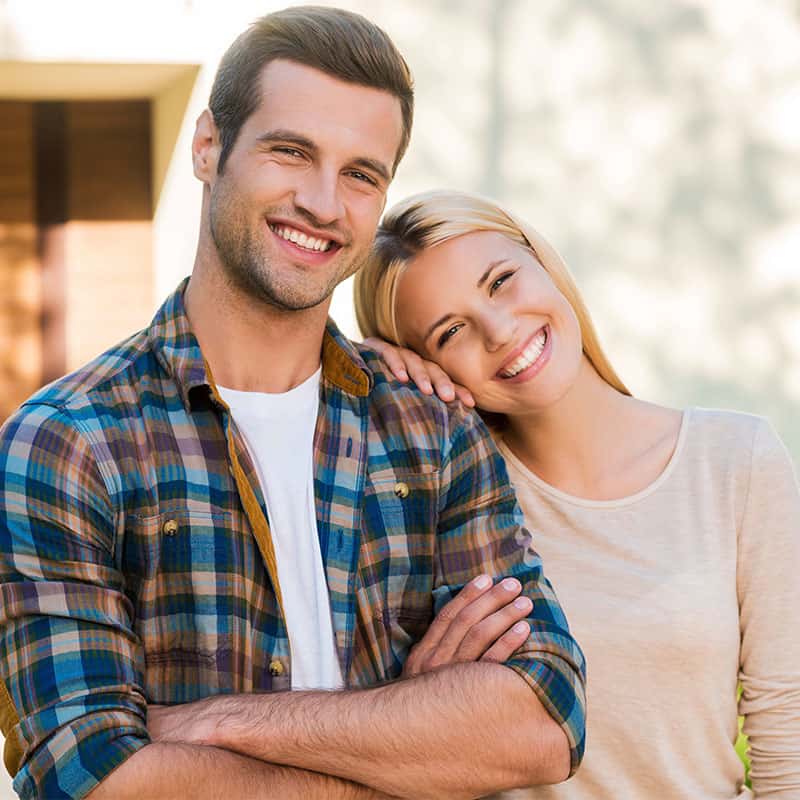 (Clearly) Straightening Teeth
Clear aligners are a teeth straightening option that allows patients to straighten their teeth discreetly (and without the pain of metal brackets from traditional braces!)
Clear aligners are removable aligners that are customized to fit your mouth from a local lab. They're made of clear plastic, so you can wear them during the day and remove them at night to brush your teeth easily and comfortably. As you wear the aligners for about 6-12 months, they'll slowly but surely correct your teeth's alignment, giving you a beautiful smile without anyone knowing.
Discreetly Correcting Teeth with SureSmile
Don't believe you'd be eligible for clear aligners because your smile is just "that" misaligned? That's not a problem! We offer SureSmile for even the most complex of cases.
With SureSmile, we use CBCT technology to get 3D imaging of your teeth in order to make a custom-fit aligner made just for YOU. Our doctor will then work with you to create a treatment plan that's unique to your needs to bring you steps closer to your smile goals.
Regardless of how crooked your teeth are, give us a call. We may have a teeth straightening option ideal for you!
Benefits of Teeth Straightening
There are many functional and aesthetic benefits for those who use clear aligners (or SureSmile) to straighten their teeth. Common benefits include:
They are comfortable – Clear aligners are made from a lightweight plastic that is comfortable to wear. There are no wires to poke the inside of your gums, cheeks, or lips like traditional braces.
They are barely visible – Because they are made of clear plastic, clear aligners allow you to maintain your smile's natural beauty — while straightening your teeth.
They yield faster results – On average, clear aligners are only needed to be worn for 6-12 months. (Traditional braces are generally required to be worn for 2+ years.)