Evansville General Dentistry
Your Friendly Family Dentistry in Evansville!
At Babb Dentistry, your (and your family's) dental health is our priority!
Because your oral health means so much to us, we focus on providing Evansville, Newburgh, and surrounding area patients with the quality general and preventive dentistry care they expect. From comprehensive exams to fluoride treatments to digital x-rays, we have all the dental services needed to keep you and your family's smiles happy and healthy — for years to come.
Are you new to the Evansville or Newburgh area? Or, are you looking to switch dentists? Give our team a call to schedule your first appointment with the Babb Dentistry dental team today!
Schedule Appointment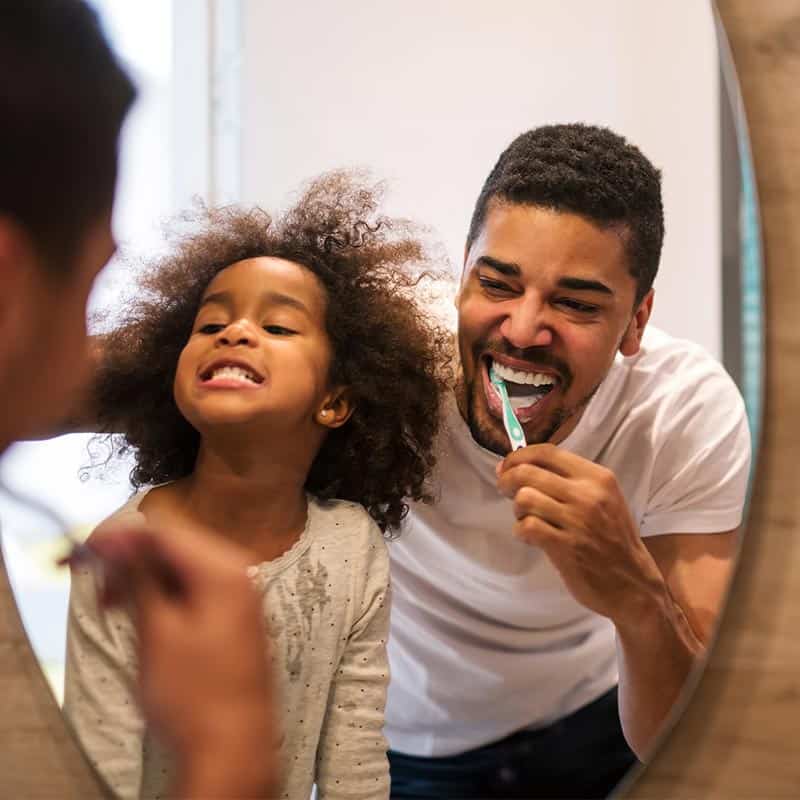 Comprehensive Exams
When you are a new patient with us, we will first schedule a comprehensive exam to get a baseline for your oral health. Our comprehensive dental exams enable us to identify health issues, plan out all future treatments, and much much more!
Oral Cancer Screenings
Did you know that there are about 54,000 new cases of oral cancer every year in the US? 
Because early detection is key to combating cancer, we take oral cancer screening very seriously in our practice. (Patients are more susceptible to this form of cancer due to bad habits or age.)
Digital X-rays
There is more than what meets the eye when it comes to oral health. That's why we offer digital x-rays at our practice!
We use advanced technology like digital x-rays to see decay or other problems in your mouth that may not be evident to the naked eye. Plus digital x-rays greatly reduce the amount of radiation exposure for patients compared to traditional x-rays.
Dental Hygiene
Keeping up with good dental hygiene habits is crucial to keeping your smile healthy. And, part of maintaining a healthy smile is to visit your local dentist at least twice per year!
Our team of hygienists is here on standby to clean your teeth and is certified to provide local anesthetic (if needed).
Periodontal Therapy
It's important to identify (and treat) gum disease as soon as possible. It not only affects your oral health but your overall well-being as well.
We offer multiple gum disease treatments to help alleviate symptoms and combat the disease. Give us a call today to learn more!
Fluoride Treatments
Fluoride treatments are a great way to protect the enamel from decay or potential harm.
At Babb Dentistry, we offer fluoride treatments to children (as needed) — with the parent's approval of course! We also offer fluoride treatment to adults as needed as well.
Mouthguards
Do you play a high-impact sport? Or, do you find yourself constantly grinding your teeth at night? You may want to consider getting a mouthguard!
Our custom-fit sports guards and nightguards (fabricated in-office and at dental labs) are here to protect your most valuable asset: your smile.
Sleep Apnea
Snoring and feeling restless after a night's sleep can sometimes be indicators of sleep apnea.
Sleep apnea will first need to be diagnosed by a sleep doctor, and we can help you with your treatment plan after your sleep doctor has reviewed your case.
Dental Technology
Our office is focused on providing you with an exceptional experience, and we're always thinking of ways to improve that experience.
That's why we're always on top of bringing you the latest in advanced dental technology. From digital x-rays to advanced tooth-whitening methods, we'll make sure you have everything you need to exceed your oral health goals.