Evansville Dental Implants
Your Ideal Tooth Replacement Solution
At Babb Dentistry, we're dedicated to making sure you feel comfortable and confident in your smile.
We understand that losing a tooth (or multiple teeth) can be downright scary — and we also know that the idea of dental implants can oftentimes feel daunting! That's why we partner with a trusted local oral surgeon for all implant placements, and then we will go in for your custom crown placement.
We're here to help you restore your smile — gently and safely. Schedule a consultation to start the discussion today!
Schedule Appointment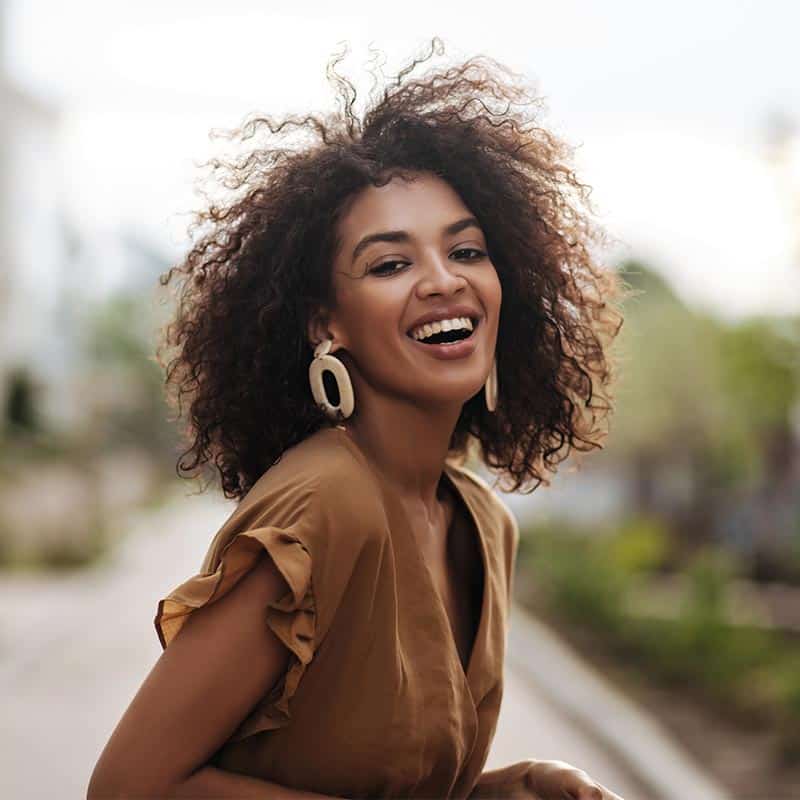 What You Need to Know
Dental implants are a great option for people who have lost teeth and would like to replace them with something more permanent than dentures. The procedure involves placing an artificial tooth root into the jawbone and then waiting for the gum tissue to grow around it. (Heal time generally takes four to six months.)
After healing, we will gently attach a dental crown to the implant using only the latest in advanced technology within the comfort of our Evansville dental office.
While we only restore the implant post-placement, we partner with a trusted local oral surgeon to ensure that your implant procedure goes smoothly. (We are one of the few offices in the Evansville area that works in tandem with the lab and surgeon to find the ideal implant placement position.)
Why Dental Implants?
There are many benefits to getting a dental implant including:
Functionality – Dental implants can improve your quality of life by allowing you to eat whatever you want without worrying about how it will affect your missing teeth.
Confidence – After getting an implant (and crown), your teeth will look complete making you feel great about your smile.
Durability – When you get a titanium dental implant, you can rest easy knowing that it will last for years!
Implant-Retained Dentures
Implant-Retained dentures are the deal treatment option for patients who struggle to keep their traditional denture in place. This involves adding attachments inside of the denture that click into the implants. This option has the added benefits of denture stability and allows for removal and proper cleaning.
Hybrid Dentures
It's time to say goodbye to dentures that slip and fall out of your mouth while you're eating or talking.
Hybrid dentures, like All-on-4®, are secured by using dental implants. This ensures that your denture is well-supported during all the life activities you experience in day-to-day life.